Branching Out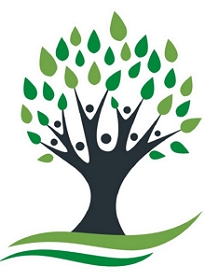 Before and After School Childcare
Branching Out is the before and after school childcare at Norris Bank for children aged 4-12 years.
If you would like your child to attend Branching Out, you must complete a registration form.
Important notice of change to payment procedure
From April we will be returning to our usual booking procedure. 'Monthly booking forms' will be available via the school website. These must be completed in full and returned to branchingout@norrisbank.stockport.sch.uk by the stated closing date.
Once we are in receipt of the booking form, we will plan the sessions for you and they will be recorded on your ParentPay account. The account must be brought fully up to date (paid in full) before the month commences.
As detailed on the registration documents and booking forms we are unable to refund or swap sessions. We will try to accommodate additional sessions with requests being made via email. Your account must then be brought immediately up to date (paid in full).
To make this process easier please ensure that you monitor and update your account over the weeks leading up to the new financial year.
Reminders
All children must be registered with Branching Out before a planned attendance.
ParentPay accounts must be activated, please contact the school office for advice if you have not already done so.
Please check your email setting to ensure that your ParentMail is not being received as spam/junk.
ALL ParentPay accounts must be brought FULLY up to date before the beginning of the financial year (the end of March) including payment for all of your planned sessions for April.
Kind Regards – The Branching Out Team
Select the link below for for more information:
NBPS Branching Out – Info & Registration Booklet 2021
NBPS Branching Out Booking May 2021 PDF
NBPS Branching Out Booking May 2021 WORD
---
Please note: The registration forms and booking forms must be returned prior to your child's attendance. For more information on Branching Out, contact:
Email: branchingout@norrisbank.stockport.sch.uk