School Library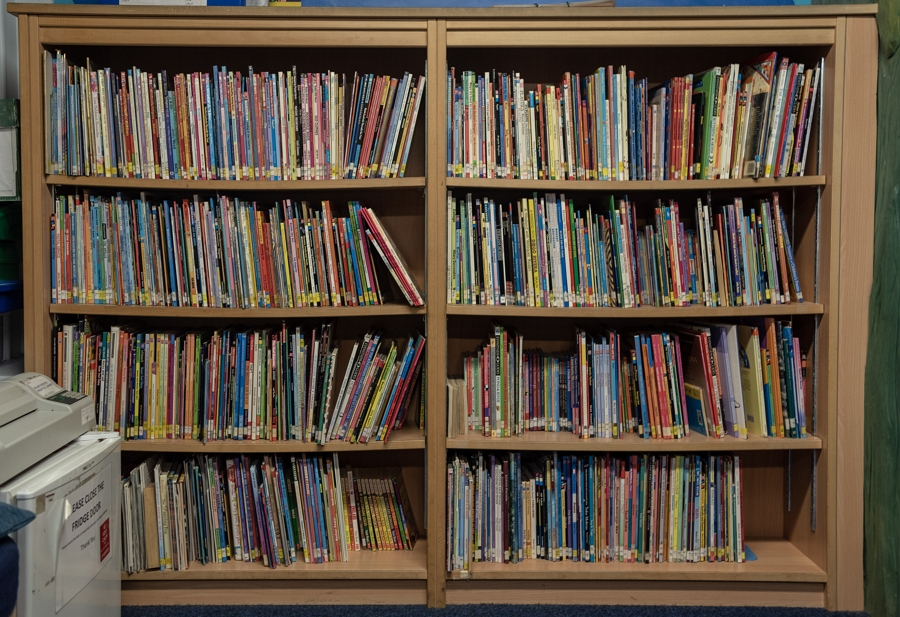 Recommended Reads for Spring 2020
In these latest great reads, you will find some debut authors, a promising new series and also a great favourite in the latest What the Ladybird Heard.
Happy Reading!
Debbie Holt – School Librarian
Age 3-6
Fly Tiger Fly – Rikin Parekh. Riku achieves his ambition of being the first flying tiger, with the help of his bird friends. Vibrant illustrations, subtle humour and a very determined tiger. Debut author to watch. lovely story
The Littlest Bandit – Ali Pye. Good fun and well paced writing with endearing characters celebrating the power of reading,illustrations are an absolute joy. Young raccoon Littlest Bandit proves that books are useful when only she can rescue Grandma Bandit who is stuck in a tree
What the Ladybird Heard at the Seaside – Julia Donaldson Illustrated by Lydia Monks. The clever little ladybird is off on a trip to the seaside, but those two bad men Hefty Hugh and Lanky Len are also back and they're up to their wicked ways again. Rhyme has great momentum, bright and cheerful illustrations, another winner from this pairing.
Age 5-7
What the Animals Saw – Louise Greig. Imagines what the world is like through the eyes of different animals. takes you from the snowy lands of Antarctica to the heart of the African desert. Beautiful expressive illustrations, with light informative text. Lovely introduction to wild animals.
Age 7-10
The Super Miraculous Journey of Freddie Yates – Jenny Pearson. Freddie Yates loves facts. When he learns the surprising fact that his biological dad might be living in Wales , Freddy and his best friends sneak off to find him, unwittingly causing a chain of miraculous events involving an onion eating contest, superhero scarecrows and life saving sheep. An action-packed and laugh-out-loud story with poignant moments. Easy to relate to characters have you rooting for them all the way through.
Age 9-13
The Strangeworlds Travel Agency – L.D Lapinski. At the Strangeworlds Travel Agency each suitcase transports you to a different world. All you have to do is step inside… Cracking adventure, lots of action,an engaging female lead and an imaginative array of other worlds. Promising series start from this debut author.
Demelza and the Spectre Detectors – Holly Rivers. 11-year-old budding scientist Demelza Clock discovers that she inherited the family ability to summon ghosts. Rollicking old fashioned adventure with plenty of plot twists and a lively cast of characters. Really enjoyable read and a promising series start.
Crater Lake – Jennifer Killick – A group of year 6 children get far more than they bargained for on a school trip to an activity centre deep in the woods at Crater Lake. Funny and immediately engaging, with some fairly scary moments at times ! Banter between the kids is great and each character stands out. A great read.