School Library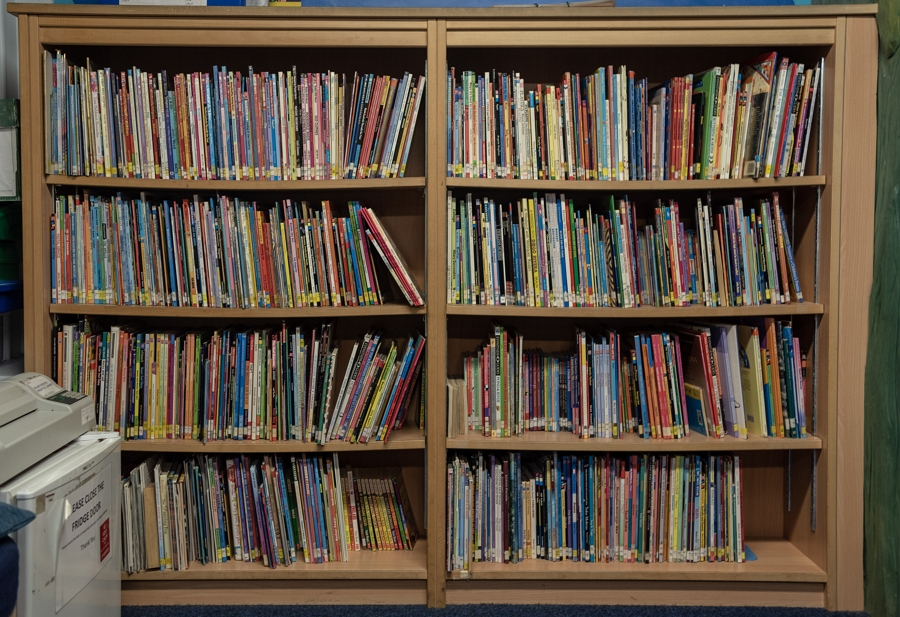 Fantastic recommended reads for autumn 2020 from Debbie Holt – School Librarian.
Happy Reading!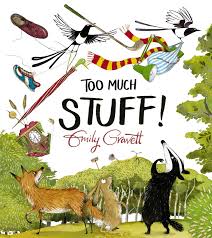 Too Much Stuff 3-6
Emily Gravett
A pair of magpies become obsessed with adding all sorts of things to their nest but the branch snaps under the weight and they realise that the only important thing in the nest was their eggs.
Superb illustrations perfectly match the rhyming text. This new fantastic book by award winning author and illustrator Emily Gravett is a lovely sharing read.
The Snowflake 3-6
Benji Davies
One Christmas , a snowflake and a little girl both have their wishes granted. A story with loads of warmth and feel-good factor, beautiful illustrations in a seasonal tale with a difference.
The Littlest Yak 3-6
Lu Fraser
Nice message of accepting yourself as you are and a bit of heroism against the odds , with a very cute and plucky yak. Lovely sharing read.
The Girl and the Dinosaur 3-6
Hollie Hughes
After discovering fossilised dinosaur bones on the beach a little girl wishes that the dinosaur comes to life and together they go on a dream journey to a land of fantasy. Charming story with dreamy illustrations.
Highly recommended
Interview With a Tiger and Other Clawed Beasts 6-9
Andy Seed
A look at 10 different endangered animals, their lifestyles, food habits etc in the style of question and answer interviews. A fresh and appealing approach, lots of fun and humour , as well as plenty of information.
Sam Wu Is Not Afraid of Space 7-11
Kevin Tsang
Sam must overcome his fear of space dangers like meteors and black holes when he and his friends go to summer space camp. Latest in a great series of books for encouraging newly confident readers.
The Orphans of St Halibut's 7-11
Sophie Wills
Plucky orphans, dastardly villains and a very grumpy goat, this debut has it all. Stolen cakes , major explosions and an unforgettable cast of characters – dive into this hilarious caper
Brilliantly written , clever plot with great illustrations by David Tazzyman.
Planet Omar
Unexpected Super Spy 7-10
Zanib Mian
Fantastic series of books for reluctant readers . Great characters too .
Omar and his friends have been saving up their pocket money for ages so they can have the world's most epic Nerf Blaster battle . But when Omar discovers that his mosque is in trouble they decide to donate their pennies to help save it .
Future Friend 8-12
David Baddiel
Really enjoyable read that deals amusingly with issues of climate change , dystopian future and time travel . Humour is spot on and characters very endearing. Great read.
The Miracle On Ebenezer Street 8-13
Catherine Doyle
Taking a much loved Christmas classic (A Christmas Carol by Charles Dickens ) and giving it a very modern update complete with a purple reindeer and cheeky elves takes some nerve. Catherine Doyle has done just that , and it's hugely enjoyable .
Sprinkled with magic, laugh out loud humour and a few tears this is destined to be a future classic .
The Silver Arrow 8-12
Lev Grossman
Takes you on a magical adventure you will never forget. From desert plains to snow covered mountains and everything in between. Packed with exciting creatures from a porcupine ,to a lost polar bear and an adorable pangolin. This is a classic story about saving our endangered animals and the place they live . All aboard the steam train The Silver Arrow. Amazing read , I loved this .
The Castle Of Tangled Magic 8-12
Sophie Anderson
Another warm magical adventure from Sophie Anderson author of The House With Chicken Legs . Engaging characters and delightfully atmospheric fantasy perfect for whiling away cold winter evenings .
Chasing A Rugby Dream Book One Kick Off 9-12
James Hook
Jimmy Joseph loves rugby. He dreams about one day playing for his country.
Fantastic start to what promises to be an epic new rugby series.