Branching Out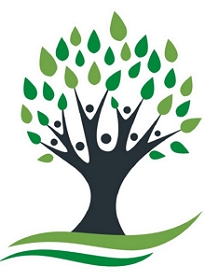 Before and After School Childcare
Branching Out is the before and after school childcare at Norris Bank for children aged 4-12 years. Our manager is Mrs Val Stanley; who is also a designated safeguarding lead. Her deputy is Mrs Susan Bardsley.
If you would like your child to attend Branching Out, you must complete and return a registration form.
Your ParentPay account must be activated. Please contact the school office for your set up details, if you have not already done so.
Booking forms are available each month on the school website, links below. After completion the forms should be returned, either via email at branchingout@norrisbank.stockport.sch.uk to the school office. Payment for the sessions should be deposited into your ParentPay account by the closing date stated to secure your placement.
Please ensure you fully complete your booking form to accurately calculate the amount you will need to deposit each month to secure placement.
As detailed on the registration documents and booking forms we are unable to refund or swap sessions. We will try to accommodate additional sessions with requests being made via email. Your account must then be brought immediately up to date (paid in full).
Please check the setting for your ParentMail account to ensure it is not being received as spam or junk as we use this to send out reminders and updates.
Information for new parents – September 2023
New families joining our school community can access before and after school provision with Branching Out from week beginning 11th September 2023 when children are in full attendance.
Please carefully read our registration documentation and follow the guidance detailed below to register and submit a booking for your child.
Once we have received your details, one of the team will contact you. If you have any queries, please email: branchingout@norrisbank.stockport.sch.uk
Booking Forms for Branching Out
---
Please note: The registration forms and booking forms must be returned prior to your child's attendance.