School Library
Our knowledgeable librarian Mrs Holt has compiled a list of new, well-loved and classic books appropriate for each year group. Year groups are for guidance only, you may find books in a year group below that will give a quick read and less complex text or in a year group above to give a more challenging read and complex plot.
These books are available at our school library, or one of the Stockport libraries. Another brilliant reading resource is the 'Borrowbox' app which is free with a Stockport library membership. It is like a free version of 'Audible' where hundreds of children's audiobooks or Ebooks can be downloaded.
Norris Bank recommended books for September
…………………………………………………………………………………………………………………………………………………………………..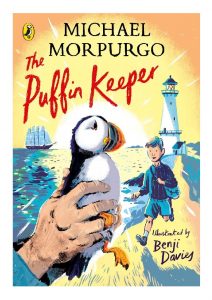 __________________________________________________________________________
Some new exciting suggestions for books to read this spring , including debut authors , a Carnegie longlist 2021 and a new book by author Michael Morpurgo and illustrator Emily Gravett.
Mrs Holt – School Librarian
Stop That Dinosaur 3-6
Alex English
Written in rhyming text this is a brilliant read, The characters are adorable and the illustrations vivid, Great to read out loud.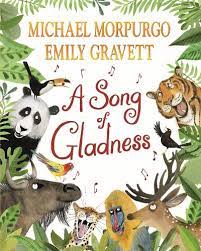 A Song Of Gladness 3-8
Michael Morpurgo (author) Emily Gravett (illustrator)
Travel the globe in this beautiful inspiring journey through the animal kingdom From two of today's most celebrated book creators.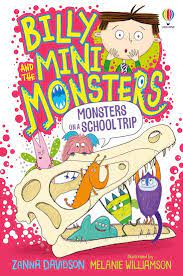 Billy and the Mini Monsters 5-8
Monsters On a School Trip
Zanna Davidson
Bright eye catching illustrations, perfect for readers growing in confidence
Great series with very mischievous monsters.
It's a Prince Thing 7-10
Phillipa Gregory
Follows the adventures of spirited Princess Florizella as she battles to save her hard won lifestyle from her potentially usurping brother.
Peril at the Bake Off 7-9
Muddlemoor Mysteries 1
Ruth Quayle
It is the summer holiday and Joe Robinson and his cousins are staying with their granny in Muddlemoor village. The problem is Muddlemoor is a hotspot for crime so they soon have a mystery to solve.
The Magic Place 8-10
Chris Wormell
A young orphan longs to escape her miserable life living with her cruel aunt and uncle. Fantastic adventure with lovely illustrations by Chris Wormell that have a classic feel. You will love Gilbert the Cat.
The Unadoptables 8-12
Hana Tooke
Five orphans 'the unadoptables' escape from their harsh orphanage in search of a family and a place to call home. Thrilling adventure, dramatic and heart stopping ensures readers will be hooked the whole way through
Another fantastic debut.
Longlisted – Branford Boase Award 2021
The Hatmakers 8-12
Tamzin Merchant
Rip roaring adventure with a determined main character, great supporting cast and sneaky villains. Fantastic debut read with a hint of more to come
Magical /realism/historical blend with a bit of alchemy works really well.
Darwin's Dragons 8-12
Lindsay Galvin
A great adventure story, very exciting with vivid and precise writing
Very readable, this will inspire young readers to dream of unexpected lands.
The Last Bear 9-11
Hannah Gold
Excellent debut novel , with really good use of language and beautiful illustrations. Eleven year old April accompanies her father to Bear Island in the Arctic for six months. There are no polar bears left on Bear Island, but one endless summer night ,April meets one. Can she save him.
"deeply moving ,beautifully told and quite unforgettable" Michael Morpurgo
Licence To Chill 10-12
Maz Evans
Eleven year old Vi Day's unusual parents ( mum's a spy and dad's an ex supervillain ) are distracted by their divorce so she must step up to save the world from an evil villain. From the author of Who Let The Gods Out
The spoof evil villains are pure genius, Great read.
After The War 10-12
Tom Palmer
A young boy who survived the Nazi concentration camps arrives in the Lake District where hopes of a new life await.
Long listed Carnegie Award 2021
…………………………………………………………………………………………………………..
Recommended Reads for Spring 2021
Something a little bit different . Here are some recommendations for great books to share and read aloud.. There are some new books , a few you may have missed and some timeless classics . Enjoy . Age range shows interest level and is for guidance only.
Mrs Holt – School Librarian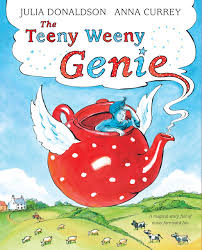 The Teeny Weeny Genie 3-6
Julia Donaldson
Chaos soon follows when a farmer discovers a genie in an old teapot in his kitchen. Will the genie ever get a break from granting wishes . Great fun.
Once Upon a Wild Wood 4-8
Chris Riddell
Little Green Raincape is on her way to Rapunzel's party , deep in the wild woods . A really enjoyable read through familiar tales .
You're Called What 4-7
Kes Gray
This hilarious book has a laugh out loud moment on almost every page , with illustrations that add appeal. Includes true fascinating facts about all the animals that appear in the story . Brilliant
Mr Bunny's Chocolate Factory 5-8
Elys Dolan
Inventive , clever and extremely funny . Go behind the scenes of Mr Bunny's chocolate factory. Illustrations are fantastic with so much to see !
The True Story of the Three Little Pigs 6-10
Jon Scieszka
You know the story of the Three Little Pigs, Well you are in for a shock.
Excellent, humorous tale.
Billy and the Minpins 5-9
Roald Dahl
A young boy meets a race of miniature folk who live in a mysterious forest.
New illustrations by Quentin Blake make this a great read .
Mr Penguin and the Lost Treasure 6-10
Alex T Smith
Mystery and adventure with endearingly eccentric characters. Hilarious read with brilliant illustrations.
Norman the Norman from Normandy 6-10
Philip Ardagh
Join Norman and his not-so-wild boar Truffle as they set off on a very grand adventure . Norman the Norman from Normandy , who almost but not quite helped William the Conqueror conquer England. Very entertaining with amusing illustrations . Great fun.
The Boy Who Grew Dragons 6-10
Andy Shepherd
Crazy plot with a likeable main character. A young boy is in for a shock when he picks some fruit from the tree at the bottom of his garden and finds himself with a pet dragon.
The Great Chocoplot 7-12
Chris Callaghan
Reminiscent of Charlie and the Chocolate Factory. A girl investigates the disappearance of chocolate after the arrival of a new chocolate shop in her hometown.
The Beast Of Buckingham Palace 8-11
David Walliams
Still full of zany action and characters but this feels a little different to other David Walliams books . It is 2120 and London is in ruins. An epic adventure of myth and legend good and evil and one small boy who must save the world .
Shortlisted for the British Book Awards 2020
The Abominables 8-12
Eva Ibbotson
Two young children transport a family of Yetis to Englnad when their guardian can no longer look after them . Storytelling at its best .
Hamish and the Worldstoppers 8-12
Danny Wallace
Ten Year old Hamish Ellerby has to save the World after time is stopped by evil creatures. Cracking adventure , first title in the series.
The Great Brain Robbery: a train to impossible places adventure 8-12
P.G.Bell
Action packed from start to finish. Good fantasy adventure with a resourceful heroine, a vibrant supporting cast and some great villains. This is the second book in this series, it helps to have read the first ( Train To Impossible Places ) but not essential.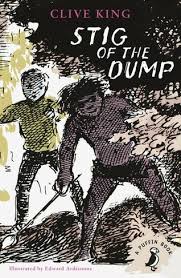 Stig of the Dump 8-12
Clive King
Barney meets a cave boy who seems to be living in his local rubbish dump.
They become great friends, learning each others ways and embarking on a series of unforgettable adventures. A great classic.
Tom's Midnight Garden 8-12
Phillipa Pearce
A boy finds a secret world while staying at a relative's house . Timeless classic.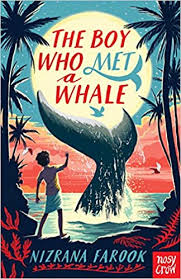 The Boy Who Met A Whale 9-12
Nizrana Farook
In a fictional Sri Lanka , a young lad is drawn into an adfventure avoiding villains ,looking for lost treasure and swimming with whales.